Comfort Inn - Blacksburg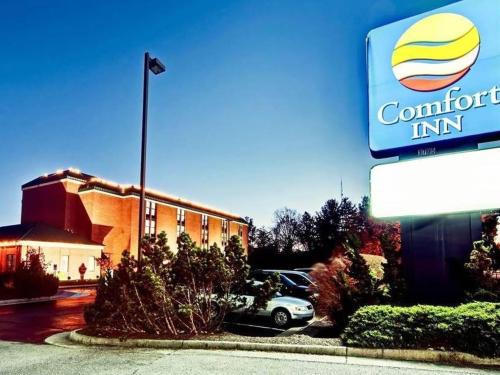 We are conveniently located between Interstate 81 and the Virginia Tech campus; Directly across Main Street from the Lewis Gale Hospital at Montgomery, and just a couple of miles from downtown Blacksburg. This makes our hotel the perfect place to stay for business, leisure, and travelers of all types in Blacksburg, VA. We offer a shuttle service to and from many important local destinations, including Virginia Tech, the Roanoke Regional Airport, and more. We have the fastest Wi-Fi anwyhere in the town of Blacksburg, and a state of the art Excercise Room so you don't have to find a local gym. We have a seasonal outdoor heated pool and much more listed below...
How We Make Life on the Go, Comfortable...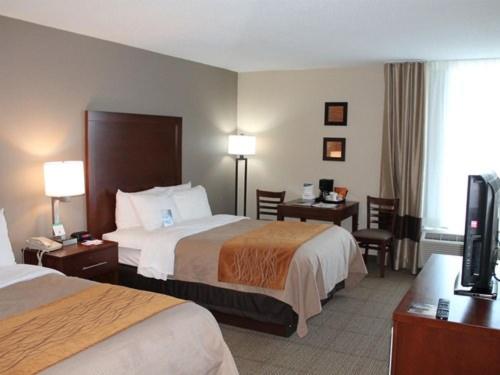 Accommodations
Offering spacious, comfortable rooms and a wide range of amenities, Comfort Inn Blacksburg provides accommodations that are versatile and well-equipped for both leisure and business travelers as well as group travel at our Blacksburg, VA hotel.
How We Make Life on the Go, Healthy...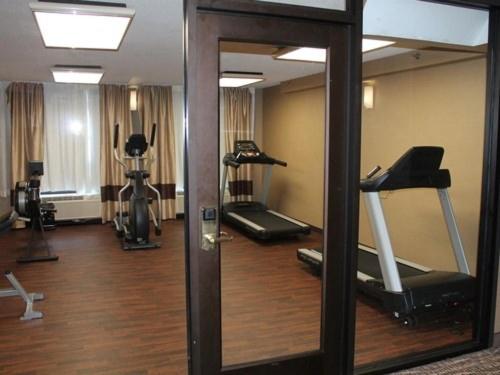 Fitness Center
Our brand new exercise room features treadmills and an elliptical, a benchpress set with weights in a climate controlled setting on the second floor.
How We Make Life on the Go, Connected...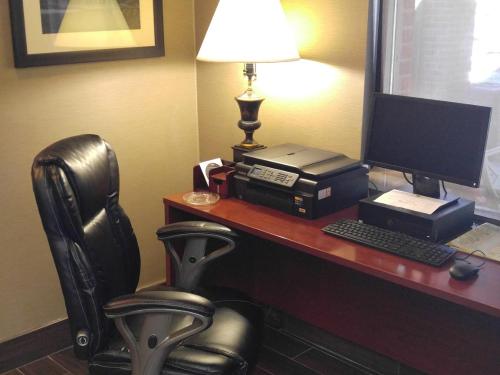 Business Travellers
With access to a brand new PC with high speed internet connection, access to a printer, scanner and fax machine, all of your travelling business needs are taken care of here at the Comfrot Inn - Blacksburg.
How We Make Life on the Go, Better.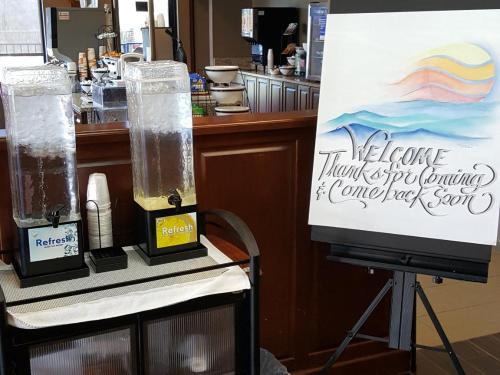 Breakfast
Breakfast at the Comfort Inn Blacksburg the perfect way to start your day. Enjoy a breakfast of sausage, ham, eggs, biscuits and gravy, golden malted waffles, fresh pastries and bagels, fresh fruit, hard-boiled eggs, oatmeal, breakfast cereals,and hot delicious coffee.

Free Coffee
Free Newspaper Mon-Fri
Elevator
Seasonal Outdoor Heated Pool
Fax Machine
Pet-friendly Hotel
Parking
Bus and Truck Parking
Free Shuttle Service from M-F 8am - 6pm and additional times upon request and availability.
Trips to and From the Roanoke Airport are also free of charge!
Local Restaurant Guide
Map of Virginia Tech Campus
Mountain View Rooms
Free wireless high-speed Internet acces.
Free local calls
Free hot breakfast
Free weekday newspapers

Our guests enjoy relaxing in the seasonal outdoor heated pool, with an expansive view of the beautiful Blue Ridge Mountains. For business travelers, complimentary 24-hour Personal Computer access is at your service for printing, access to faxing, and general use of a computer with Internet access. It's easy to stay connected with our free high-speed wireless internet access throughout the hotel, with wired in-room internet service for secure connections.
All well-appointed guest rooms come with refrigerators, microwaves, coffee makers, irons, ironing boards, hair dryers, and cable television with free HBO ®. King rooms include computer desks and fully adjustable work chairs.
We are a ​​​​​​​pet friendly hotel, and just 2 miles from the Virginia-Maryland Regional College of Veterinary Medicine.